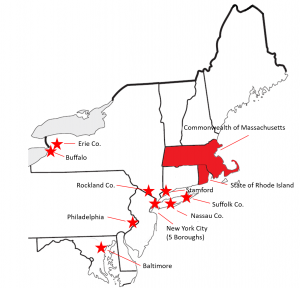 To achieve its mission, BNET partners with both governments, public agencies and private sector organizations to improve community resiliency through the sustainability of businesses following a disaster. Recognizing the vital role that private sector businesses play in disaster recovery, BNET helps communities overcome the obstacles to recovery through its critical employee credentialing program. Our partners listed below represent some of the most progressive disaster preparedness organizations in the nation.
How to Enroll
CEAS is available by annual subscription to organizations across the State. Enrollment is simple, affordable and will bring true peace of mind to you and your organization.
To enroll or to learn more about how CEAS can better prepare your organization for the unexpected, contact us at [email protected].