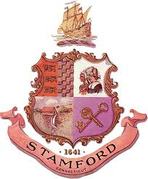 CITY OF STAMFORD, CT
DEPARTMENT OF PUBLIC SAFETY, HEALTH AND WELFARE
Corporate Emergency Access System (CEAS)
Welcome to the City of Stamford, CT- Department of Public Safety, Health and Welfare Emergency Management Enrollment Page

The Stamford Department of Public Safety, Health and Welfare is responsible for coordinating City response to disasters, emergencies, and severe weather as directed by the Mayor. Stamford has been a BNET partner since 2005 when it implemented CEAS to help the business community recover quickly following a disaster.
Corporate Emergency Access System (CEAS) is a turnkey pre-event credentialing program, provided at no cost to governments, that allows critical business employees to travel through or gain access to restricted areas following a disaster or serious emergency. Credentialing is done through the use of a common identification card recognized by law enforcement and emergency management officials.
With disasters in the news seemingly on a daily basis, the U.S. Department of Homeland Security has placed a great deal of emphasis on critical infrastructure protection and whole community preparedness. The private sector is responsible for operating and maintaining the vast majority of the critical infrastructure that helps our communities function, such as power, fuel, water, money, food, medication and jobs.
During times of crisis, businesses and governments rely on employees, contractors, and people with special skills who perform specific functions to help maintain critical operations. When these kinds of essential personnel are prevented from traveling to and accessing their facilities, a domino effect occurs which can cause recovery to grind to a halt. What is often lacking is an effective access control policy and process to help these essential employees and contractors perform their duties.
Photo credit: By Noroton at English Wikipedia - Transferred from en.wikipedia to Commons by DanTD., Public Domain, https://commons.wikimedia.org/w/index.php?curid=7333647