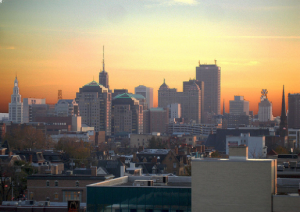 Welcome to the City of Buffalo, CEAS Program Page

The City of Buffalo pioneered public-private partnerships by being the first city to pilot the CEAS partnership in 2003.  The goal of the partnership was to mitigate economic damage by helping businesses quickly recover following an emergency.
Corporate Emergency Access System (CEAS) is a turnkey pre-event credentialing program, provided at no cost to governments, that allows critical business employees to travel through or gain access to restricted areas following a disaster or serious emergency. Credentialing is done through the use of a common identification card recognized by law enforcement and emergency management officials.
Photo Credit: By Stephen Zimmermann [Public domain], via Wikimedia Commons