Welcome to the CEAS Law Enforcement Page
Training Tools For In-Service Training   •  Mobile Verification App  •  Printable Media For Field Personnel
This section is intended to provide law enforcement agencies with all of the tools necessary to educate officers about the CEAS program as well provide field tools to support the usage of CEAS cards.  Field tools include methods for verifying CEAS cards either by electronic means (free smartphone app) or through the production of printable handouts that can be physically distributed to personnel during and event.

Training Tools
Customizable presentations for in-service training.
BNET has designed a short PowerPoint presentation that can be used by training officers for in-service training of personnel. The presentation is complete with notes that will allow training officers to conduct brief training seminars or allow officers to self-train.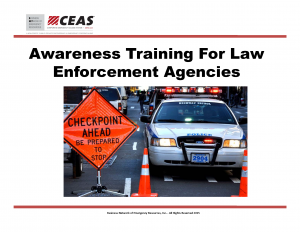 Mobile Verification App
How to download and use the CEAS mobile verification app for your smartphone.
While the CEAS card itself contains enough information and security features for officers to visually validate a card, BNET has developed a mobile app that officers can download free of charge directly from this website that will allow them to use their mobile device's camera to scan a CEAS credential for validity. The app also features the ability to can record the entry and exit of cardholders.
The QR codes below will automatically download the app to the respective iOS or Android mobile deice when scanned using any commercial QR code reader.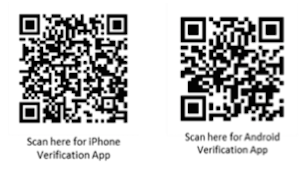 Printable Media
Printable media for distribution to field personnel.
Each CEAS program implementation is unique, by clicking on the links below you will find card arrays to assist officers in identifying the visual cues of the CEAS card in your jurisdiction. These documents are in PDF format and can be easily printed and distributed amongst the patrol force. The documents can also be downloaded for electronic distribution.
In addition, there is a PDF, printable one page (front/back) familiarization sheet for print or electronic distribution.
Baltimore, MD
Buffalo, NY
Massachusetts
 New York City
Card Array [link]

Information Sheet [link]
Philadelphia, PA
Providence, RI
Stamford, CT
Erie County, NY
Nassau County, NY
Suffolk County, NY
Rockland County, NY