Is CEAS Available in My Area?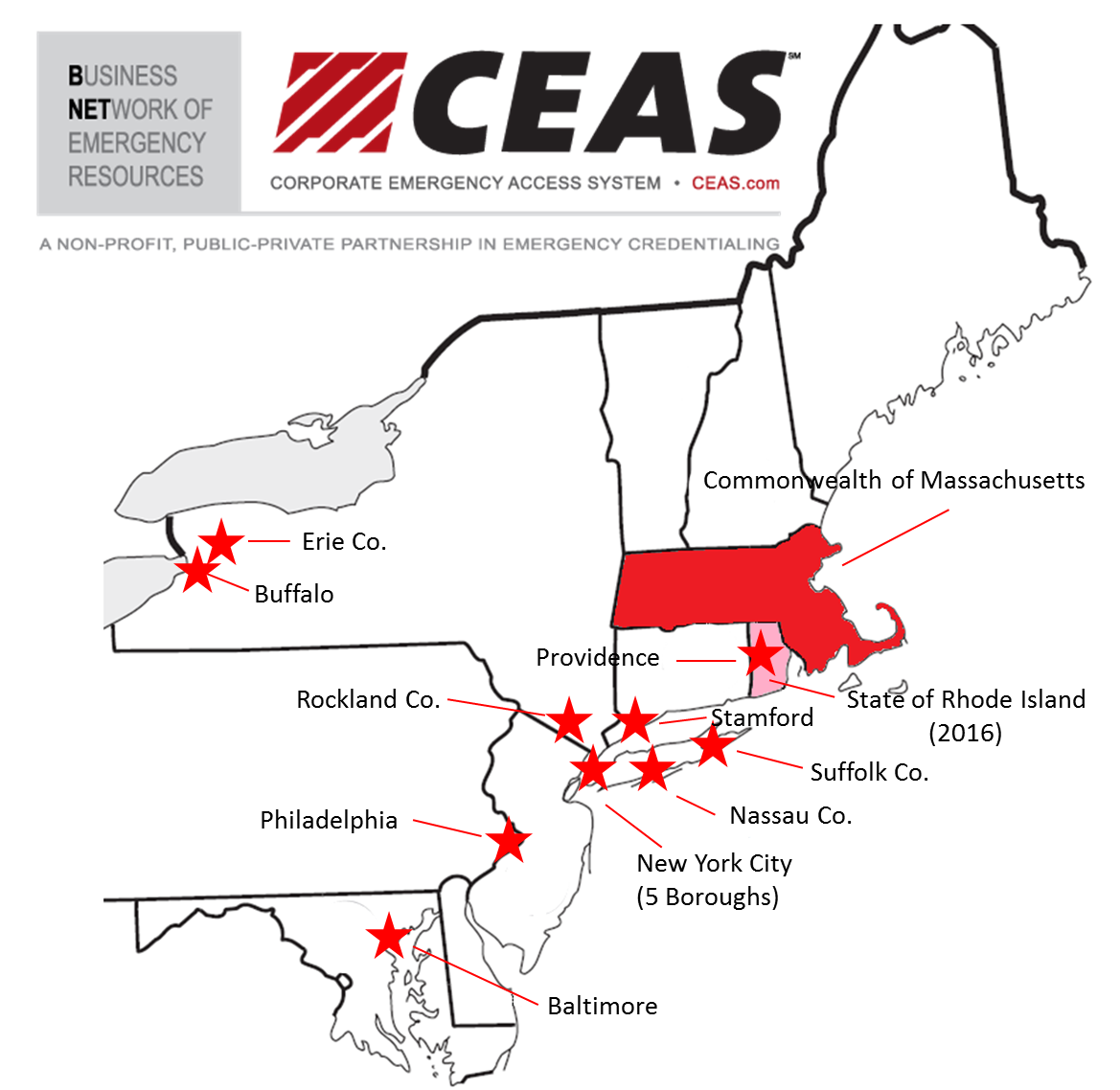 CEAS is available in the following areas:
City of Baltimore, MD
City of Buffalo, NY
City of Philadelphia, PA
City of Stamford, CT
Erie County, NY
Commonwealth of Massachusetts 
Nassau County, NY
New York (5 Boroughs)
Rockland County, NY  
State of Rhode Island
Suffolk County, NY
Interested in Bringing CEAS to Your Community?
CEAS is a turn-key program that is offered to businesses where local government sponsorship is arranged. Areas with strong public-private partnerships are ideal centers of influence for the CEAS program.
Please complete the form below with comments or questions.